The Alexander Technique is the study of how we use ourselves in all our activities. The manner in which we use ourselves directly affects how we function, perform, and maintain health.

The technique gives us a chance to stop responding habitually, and allows us the chance to expand our potential.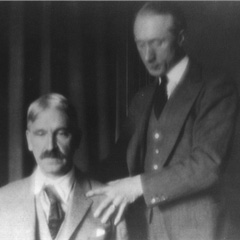 F.M. Alexander with a pupil.
"Stop doing the wrong thing and the right thing will do itself" (F.M. Alexander)