Workshop Riding with Gloria Pullan.
Would you like to ride more efficiently with less effort and more sensitivity?
Gloria specialises in applying the principles of the Alexander Technique to the teaching of horse riding. The workshop is organised by me and Ronald van der Velden as an activity from the NeVLAT. Info and bookings: info@ronaldvandervelden.at

Gloria: "Horse riders are often focused on what they must do to the horse to make it go properly and on holding the correct riding posture. Working on the saddle can help individuals to discover and prevent habits that impair communication and restrict both their own freedom of movement and that of the horse. When applied on the horse the process of inhibiting and directing can help the rider move towards a state of union with the horse where only a thought is needed to produce the desired response."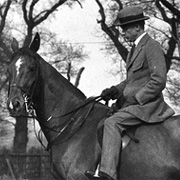 Gloria Pullan trained as a teacher of the Alexander Technique under Walter and Dilys Carrington, qualifying in 1983. She has a busy private practice and teaches weekly at the Carrington's school. Gloria teaches horse riding to Alexander Technique students and teachers, and specialises in teaching with the saddle horse. She has been a guest teacher on many other training courses in the UK and Europe. www.helpyourself.me.uk