Gino Vannelli, singer, composer
"Some time ago, while performing in Holland, I was introduced to the Alexander Technique by Noortje. It began by my noticing her poise, physical assuredness and over all ease in her own skin as she played viola with the section.

After the concert, curious, I asked if she practiced yoga, martial arts, or any kind of athletics. Her short answer was, Alexander. Next day she gave me a lesson. I immediately became intrigued with this simple, no fuss view of body-mind relationship. I have continued to explore the Alexander Technique in Portland Oregon as well as in Amsterdam, taking lessons and reading literature on the practice.

Somewhere it is said that a tree is known by its fruit. As well, the worth of a practice or belief system is measured by its effect. Case in point: during a performance, stopping to reflect for a moment, choosing not to simply react to a little anxiety or bad habits unconsciously accrued over the years..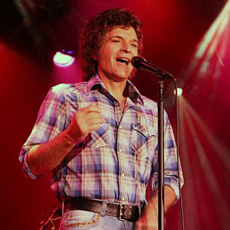 Gino Vannelli
I corrected one unnecessary impulse that immediately improved my ability to sing more clearly and freely in the upper ranges. Head leading, chin slightly tucked, standing straight, my windpipe remained open. In lieu of twisting and reaching (as is the case with many singers). I succeeded in removing a kind of chokehold I had been placing on myself for many years. Small observation, big improvement. Thank you Noortje."