Workshop Codarts Conservatorium Rotterdam
Our bodies are far more elegant and complex than the most beautiful Stradivarius or pipe organ. And yet we tend to know far more about the functioning of our instruments, than we do of our own structure and what we do internally to accomplish efficient movement. Efficient movement leads to dynamic, subtle, and beautiful music. We can have the most marvelous music in our heads, but if our joints are too pressurized or uncoordinated, we will not be able to communicate the subtlety of those sounds through our voices or instruments. The Alexander Technique is designed to bring us to the most efficient, dynamic, powerful, and coordinated organization of ourselves. This is the most advantageous relationship between the head, torso, and limbs in balance. In this workshop we will begin to look at basic principals of vertebrate movement and how we can use those to improve our functioning. Please bring your instrument if you would like to explore solutions to your questions in the workshop.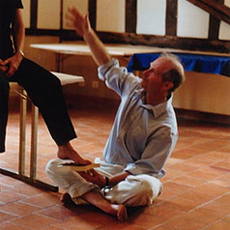 Robert Britton (San Francisco) graduated as an Alexander teacher in 1978. In addition to his private practice in San Francisco and Marin County, he has taught the Alexander Technique to musicians at the San Francisco Conservatory of Music since 1984. He served as chairman of the American Society for the Alexander Technique from 1997 to 1999. He has helped train Alexander Technique Teachers for 16 years, and currently teaches at the Alexander Educational Center in Berkeley. He is also a faculty member of the Bay Area Summer Opera Training Institute.